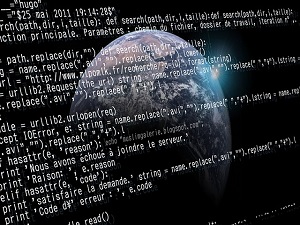 Managing an Enterprise IT environment is a very serious business and today there are a wide range of tools to help IT professionals maintain their networks to ensure maximum up-time and efficiency. While there are tons of commercial options available, the truth is some of the very best tools for the trade are completely open-source tools available to anyone.
1. Chaos Monkey
Chaos Monkey is an infrastructure testing and failure software and service designed to identify troubled systems in order to prevent IT failures before they occur. Using the application you can easily identify trouble on your network so you can prevent problems before they take your services down. Used by many cloud storage systems including Amazon Web Services, Chaos Monkey is reliable and accurate so you can ensure maximum up time of your services.
2. AMANDA
The importance of backing up your business network cannot be underestimated and in today's environment it is quite common to have a wide range of operating systems running on your network including Windows, Linux and, in some cases, Mac OS X. If this is the case, you can easily backup all of these different environments into one location using AMANDA. AMANDA allows IT administrators to backup all of their various systems onto a tape or disk based backup system. It is easy to setup and fast to deploy, making it one of the leading backup solutions in the world.
3. Puppet
Originally designed for the Linux environment, Puppet has evolved into a full fledged configuration and provisioning automation tool compatible with the Windows environment. With Puppet you can easily configure and deploy anything from an Apache web server to a Windows desktop. Automate daily tasks for your network including system reboots and easily maintain your network the way you have designed it to increase productivity across your network.
4. Nginx
Move over Apache, it is time to make room for Nginx. Nginx is a web server designed with high speed and low memory in mind. With websites needing to be faster than ever while providing even richer content for visitors to absorb, Nginx has risen to be one of the leaders of the pack and is now estimated to be running approximately 20% of all web servers currently deployed. Nginx Plus is the commercial edition that includes many Enterprise level features including load balancing and streaming media services.
5. Vagrant
In today's rapid moving environment, developers are increasingly allowed to use the tools they want to create the applications the business needs. To that end, IT administrators can utilize Vagrant as the tool to rapidly build, deploy and manage virtual development environments for their system developers.
In today's dynamically expanding and fast paced business environment, it is important for your IT staff to have the tools they need to get the job done. After all, when your business' IT infrastructure is up and running, so is your business. These open source tools represent some of the best tools of the trade that almost any IT administrator would be happy to have as they work to maintain your business' network to ensure you stay up and running and making money.